It's finally begun - Phase II!
This is Phase I from 2002: we added on living space to bring the laundry facilities inside the house and added a second bathroom. This was all on the back of the house.
I love this photo of my youngest "helping put the brown coat on" (stucco).
Now in Phase II we are adding more living space to enlarge the front of the house, gutting the kitchen to open it up to the family space and remodeling the original bathroom. The exterior of the house, including the color is not reflective of my style at all and I'm happy that it will finally change.
These are BEFORE pictures taken September 29, 2013 of the front of my house: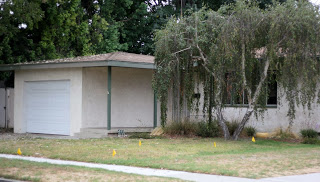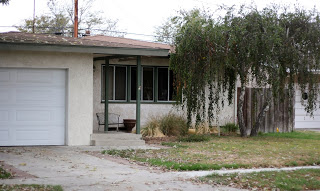 September 30, 2013 Day 1: Removal of the landscaping.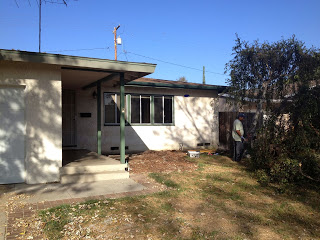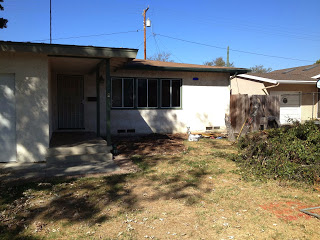 My White Birch had to go....so sad. :(
By Day 3 we had a fencing and a beautiful new outhouse.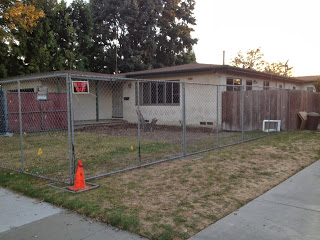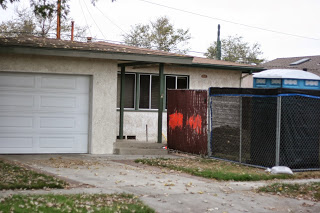 Day 5 brought the removal of my Air Conditioning unit just in time for the heat wave that weekend.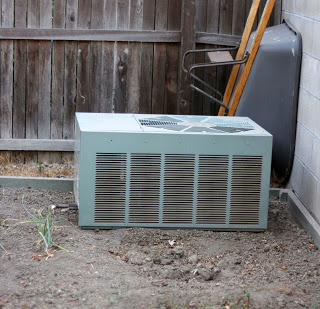 By today the forms (for the new foundation) are almost ready for the concrete pour later this week. It doesn't look like a lot, but the guys have dug out about five truckloads of dirt and concrete for the new foundation and crawlspace underneath the new part of the house.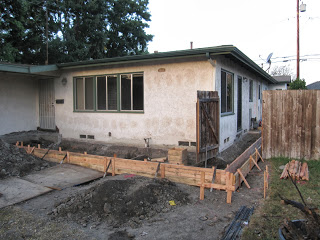 My front door is no longer accessible and I heard that tomorrow they will start pulling off the stucco and by the end of the week my temporary kitchen in the garage will begin to take shape.
Next week things will really change as the walls will start coming down and we will be moving into the back part of the house. Next time I'll share inside photos.
Ciao~
Susan