I made scones almost every Saturday or Sunday. Fairly easy to make and with variations can make the whole family happy. But...I only make them if I have blueberries in the house as I fill mine with blueberries. Why not? Because I'm the CEO of my kitchen I'm in charge of what is put on the table.
I love it!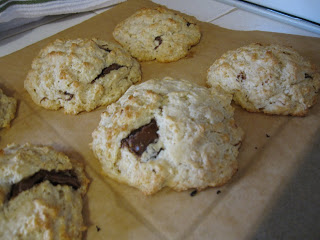 Nutella filled scone
First up the Nutella filled scone. These are for the boys. Don't get me wrong, I
love
Nutella but they are just to sweet for me in the morning.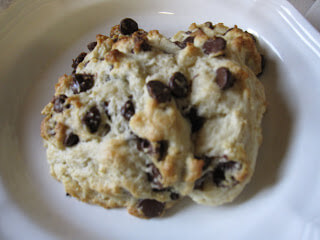 Chocolate Chip scone
Ick. My husband loves these. Chocolate chips go in chocolate chip cookies or hot chocolate or chocolate ganache, but not in scones.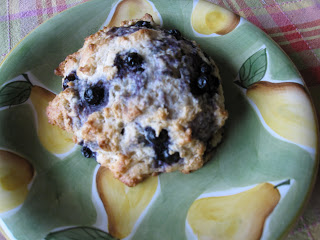 Blueberry Scone
This is my baby. A scone filled to the brim with blueberries and of course I serve it to myself on a pretty plate.
Have a happy Sunday!