Another finish for the week :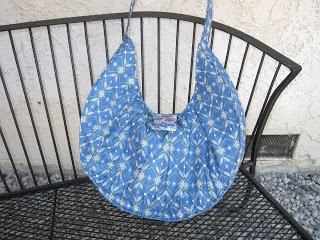 Anna Maria Horner's Sidewalk Satchel
Seriously just finished this up about 10 minutes ago and now working as fast as I can to post this so I can get to Yoga class at 2pm! Just as with AMH's
Multi-Tasker Tote
I made in January, the pattern directions were very clear and fairly easy to follow. As with food recipes, I just read them over and over again to make sure I understood what was instructed before I proceeded.
Here's a photo to give you some perspective on how big it is.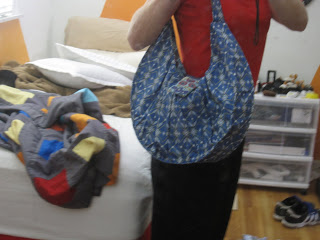 Does the state of this room look familiar to any of you? I'm not embarrassed...it's not my room!
Quilts still working on:
Italian Sorbetto
School Yard
Sliced Coins
Please visit Lee at
Freshly Pieced
to see what other's are working in this week.
One more thing.......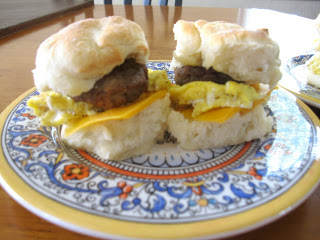 For those food lovers out there...
Have a great rest of your Wednesday....I know I will.
Ciao,
Susan