It's not my anniversary...it's Sandy's!

Sandy from
Quilting For The Rest of Us
is celebrating her 2nd Podcast Anniversary and has designated April as a month of giveaways on her blog and she has invited her fellow podcasters (like me!) to help celebrate in this first week. Please go visit her blog
here
to see what she and the other quilting podcasters are giving away this week. If you have not yet discovered the wonderfulness that is Sandy and Quilting For The Rest of Us, please check her out. She makes me laugh, reminds me we are all human and teaches me something in every episode.
Podcast episode notes now....my giveaway below:
I visited the Glendale Quilt Show with my friend Zina - here are a few of the quilts we saw: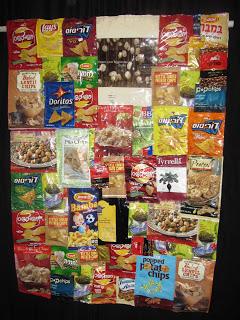 "Picnic Blanket" by Aviva Nizani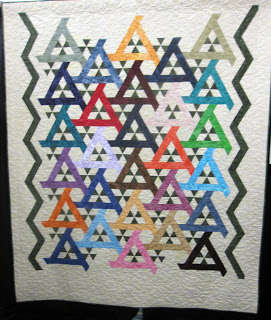 "Triangles Galore" by Patti Sparks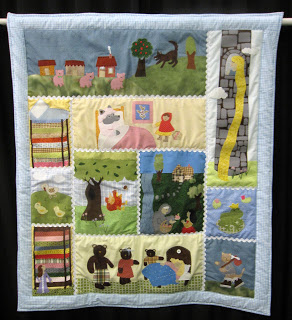 "Once Upon A Time" by Vicki Chase
I made Butternut Squash and Kale Bread Pudding recently - recipe
here
at
Epicurious.com
.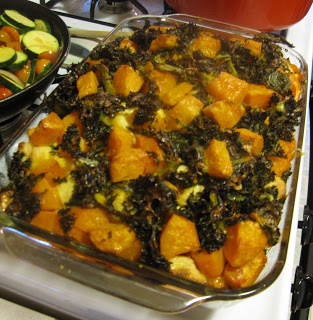 Butternut Squash and Kale Bread Pudding
I visited the Venice Canals in Venice, CA this past week:
Venice Canals at low tide
I purchased the Aurifil Thread Card I spoke about at
The Pacific Rim Quilt Company
which you can find
here
.
The French Bull plates, serving platters and home dec products I spoke about you can find at
www.FrenchBull.com
. Quilters - you will love these products!
Now on to the giveaway:
In honor of Sandy's 2nd Podcast Anniversary I am giving away a $50 gift certificate to
Fabricworm
, a wonderful online quilting fabric shop that also has a brick&mortar shop in Paso Robles, CA which I always make time to visit when I'm in the area. My giveaway begins now and will close on April 6th at 6pm Pacific Time. I will announce the winner on Saturday, April 7th.
To enter the giveaway please comment with a future suggestion for a quilt history topic for my podcast but if you really can't come up with something then talk about food. Food always works with me. Good luck!
Happy Saturday everyone!
Susan