I had such a great Saturday that I'm going to share it all with you in photos. By the way, does anybody else agree that the iPhone takes mediocre inside pictures? I must find a tutorial to give me pointers...
My day began with breakfast with Debbie of
A Quilter's Table
. What a major treat this was to meet her and hubby for breakfast and to share meal at the table. She was in town visiting family and when the opportunity to meet occurred we both jumped at the chance. Wonderful, just wonderful.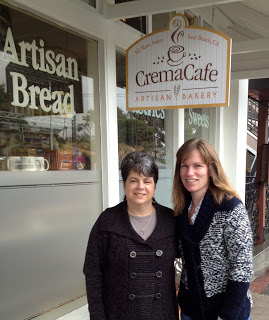 After breakfast, Zina and I made our way to the Road to California 2013 Quilt Show to view the quilts, shop the vendor isles and do our usual talk, talk, talk. Here are a few that stood out for me....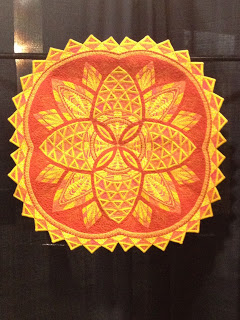 "Tropical Fantasia" by Michael Michalski from Brooklyn, NY.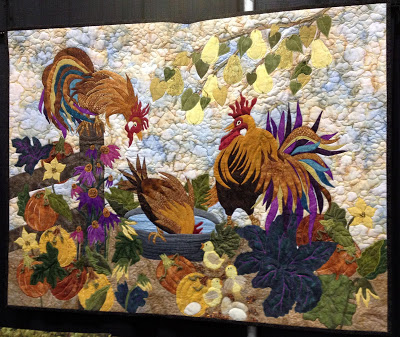 "Barnyard Boss" by Cindy D Burlingham from Calgary, AB Canada. Just love the little chicks!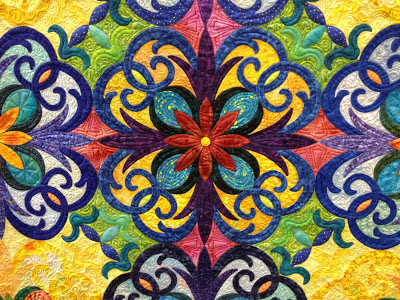 "Chromatic Transitions" by Rachel Wetzler from St. Charles, IL. This is just the center - absolutely gorgeous applique.
I hunted this one down especially for Becky from
Solar Threads
...well worth the search. This quilt was made by a friend/neighbor of Becky's.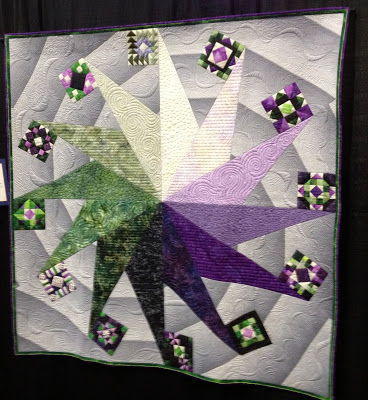 "Spinner" by Marlene A Oddie from College Place, WA. Absolutely striking - the photo doesn't do it justice.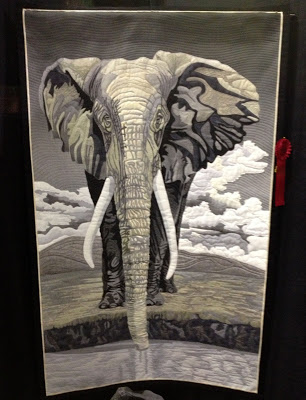 "Grand Guard" by Linda C Anderson from La Mesa, CA. Zina and I couldn't believe this was a quilt.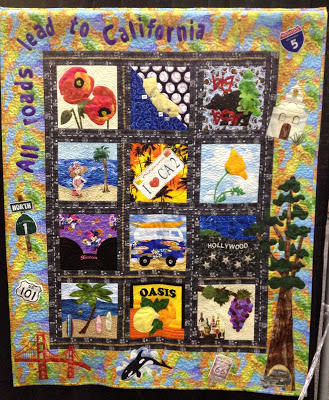 "All Roads Lead to California" by Sharon Chaffino from Upland, CA. This would be a perfect quilt for a 4th grade classroom which studies California History.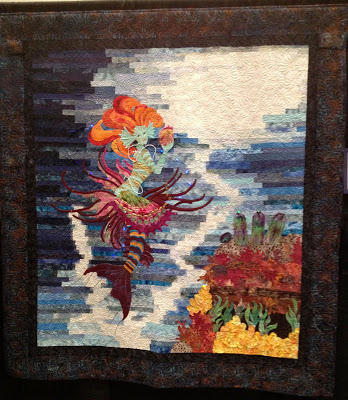 "Sirena" by DeLoa Jones who is part of the faculty at RTC.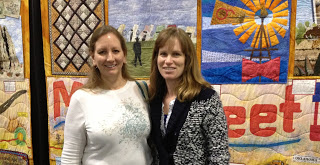 Zina and I in front of a giant Route 66 Quilt exhibit.
What could be more fun that meeting a fellow quilter who listens to my podcast and tweets with me on Twitter? Zina and I had a fun meet up with Diane, otherwise known as @ddrquilter. Super fun.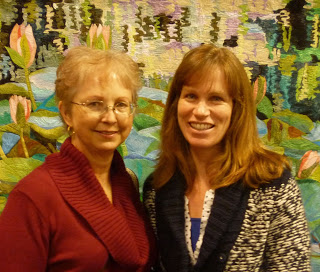 Fun stuff I bought: Hexagon Compass Quilt pattern, quilt themed note cards and inspiration for a boy baby quilt.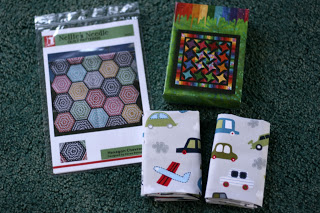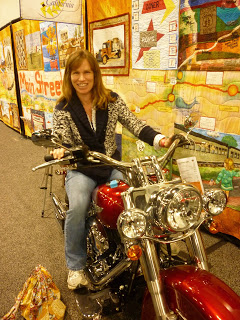 Zina made me get on the Harley....
Lastly, I had to get a photo of the boys before my older son went to his first Winter Formal. Don't tell them I posted this....hehe.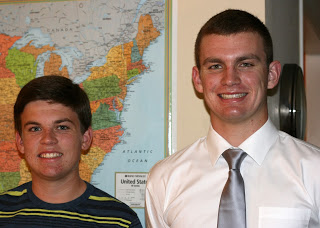 Enjoy the rest of your Sunday,
Susan