Final quilt finish for 2012:
Name: Ocean Waves
For: younger son
Size: XL Twin
Fabrics: Various Kona blues & Kona Steel
Quilting: Echo on each wave and in each diamond
Label: pieced in of my own design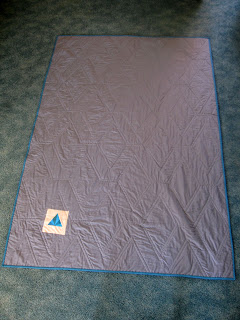 Ocean Waves - back
He loves the ocean, hence the name. Wanted him to have a bit of "sand" so I used Kona Khaki for the label.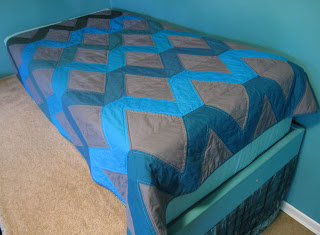 Staged on his bed and fully aware this is the last time it will look this nice.
Happy New Year's Eve everyone!
Susan