Before I get to a discussion about my 100th post, I need to make a confession...
I caved and joined the Summer Sampler Series hosted by Faith from
Fresh Lemons Quilts
, Katie from
Swim, Bike, Quilt
and Lee from
Freshly Pieced
. I'm so glad I did!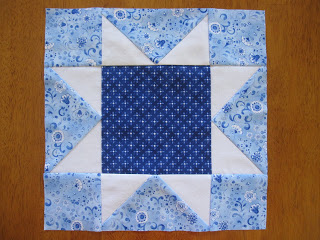 Summer Sampler Series Block 1
When I think of the number 100, the first thing that pops into my head is memories of my children in Kindergarten: learning 100 site words, counting to 100 and the 100th day of school. On that 100th day of school the students were required to bring to school a bag full of 100 items. My older son brought in 100 tiny balls of aluminum foil that he (mostly I) had rolled up. My younger son went a easier road and chose 100 beads that I had in a craft box -
phew
!
When I realized that my 100th post was rapidly approaching I remembered back to when my boys were in Kindergarten and how much I enjoyed volunteering in the classrooms, helping out the teachers and being part of a community of other Mother's (and one token Dad!) who had a shared interest in their childrens' schooling.
Blogging in the quilting community feels the same way as those Kindergarten days: a shared interest in something we care about, helping and teaching others. For my 100th post I am giving away to you, my fellow bloggers and readers in the quilting community plus any new readers/bloggers that stop by:
Eight Fat Quarters of Riley Blake Designs
Colorful Christmas Flannels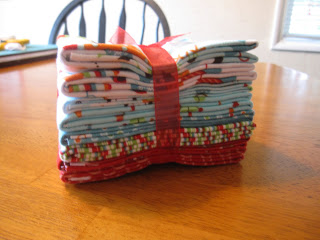 and
A 36" x 21" Panel of Petal Pushers by Pearl Louse Designs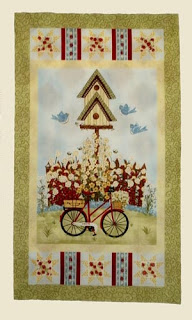 and a few other goodies I will add at my discretion ~
because I can
.
Four chances to win:
Leave me a comment on any Kindergarten memory.
Follow! Leave a comment telling me that you are already a follower or a new one.
Tell the world! Blog, Twitter or FB about this giveaway and leave a comment telling me that you did with the details. Only one entry for this chance.
Listen to my podcast, The History Quilter on iTunes or Podbean and leave a relevant comment about a an episode.
The giveaway will be open until Sunday, July 17th at 2pm Pacific Time.
Good luck and thanks for stopping by,
Susan