Here is the quilt I made for my son who is now a Freshman at UCSD.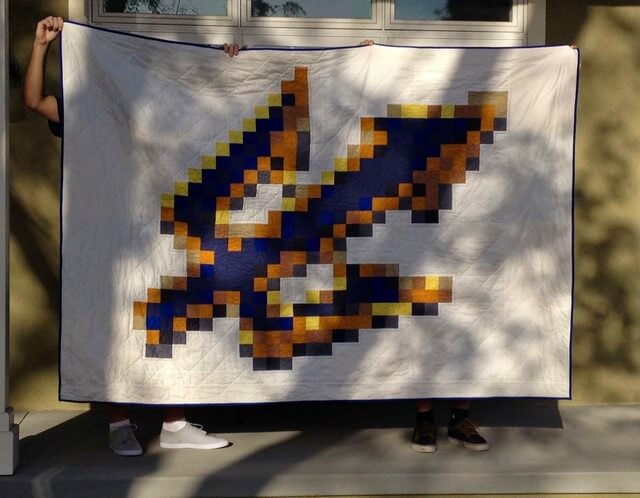 The Triton Quilt - 95" x 65"
Links talked about in the episode: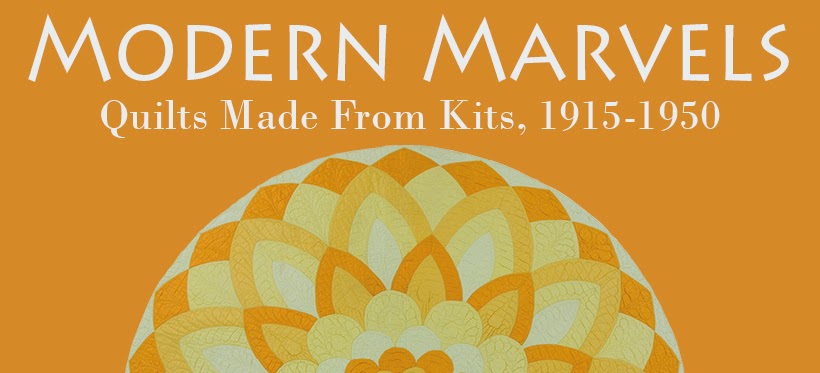 International Quilt Study Center & Museum at University of Nebraska-Lincoln
Palette Builder 2.1
from Play Crafts. This website is genius! Upload your photo and within seconds Kona Color fabric colors are listed that match the colors in your photo. Again, absolute genius!

Pat Sloan's Machine Binding Tutorial
from Pat Sloan. This method creates a very attractive and strong blanket stitch to attach the second side of your binding. Can't say enough about her tutorial - very helpful and easy to follow.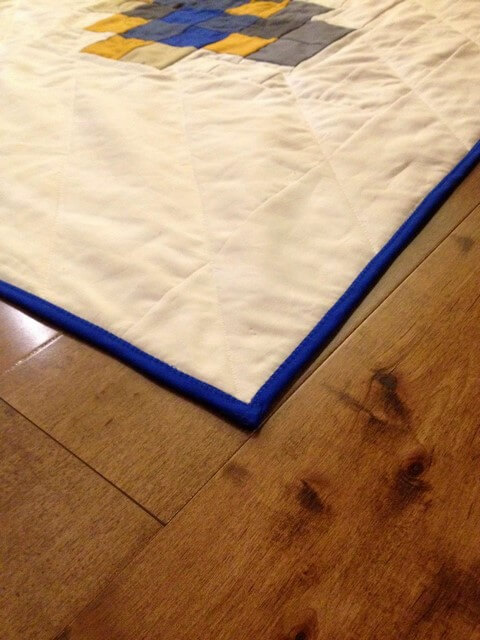 Impossible to see with this photo - I'll get a better one when the Triton Quilt comes back at Thanksgiving.
Go have a great day. I know I will as I get to go teach!
Ciao~
Susan