I'm back on track with the T-Shirt Quilt.
I stalled out on the T-Shirt Quilt because of math...addition and multiplication to be exact. When figuring out how much interfacing I needed to back the t-shirt blocks, I calculated three yards. Confident me then purchased three yards at Joann's and began cutting - did not take long for me to realized that I did not have enough. (Six was the required amount.)
I was vexed. (Vexed is a favorite word of mine which I hardly ever use out loud - who remembers Joaquin Phoenix as Commodus in Gladiator (2000) say "It vexes me. I am terribly vexed"?)
I finally purchased the remainder three yards this past week and got the wheels going again on this project. All t-shirt blocks are now backed with interfacing and I purchased the
correct
amount of Kona Light Grey to fill in the checkerboard pattern I'm going for.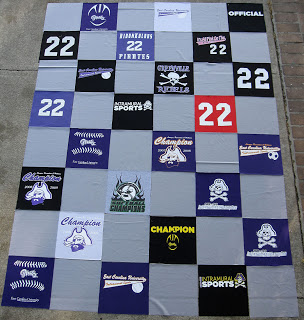 T-Shirt Quilt - not sewed up yet
Now awaiting my cousin to choose a backing fabric. Because her son attended East Carolina University I suggested this: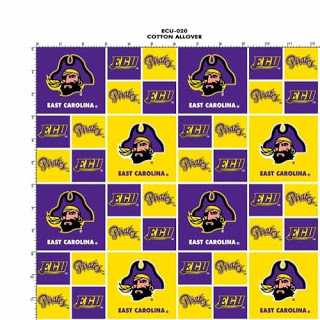 Enjoy your Monday...
Susan