Podcast listeners: I completely forgot about posting the show notes for the podcast that I recorded/published last Wednesday evening. With a three day vacation up the coast and two "back to school" days for my boys, the past week has been very busy and I've had no time to craft/blog and forgot to give myself a visual reminder to blog about the Podcast.
Here are a few photos I took at the Long Beach International Quilt Festival: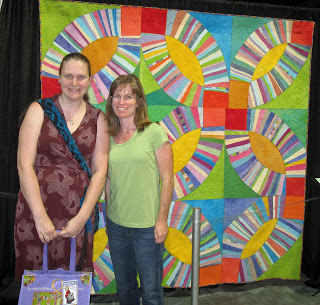 Kate and I
This quilt of
Mont St. Michel
took my breath away as from far away it looked like an actual photograph and but as I got closer the texture on the quilt jumped out at me which affirmed that it was not a photograph.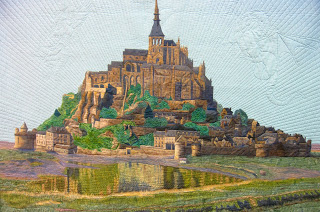 Mont St. Michel
This city girl loves barns. I want a little red barn in my backyard someday.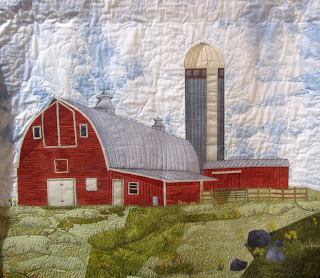 Ida's Barn by Elisa R. Wilson
Food Topics:
All three of the following items that I talked about are from the Barefoot Contessa Back to Basics cookbook by Ina Garten.
Dear Jane Quilts:
Have a fabulous Thursday,
Susan