Happy Friday to you all. Thought I might start off with some food on this gorgeous Friday morning here in Southern California. I made Paella last night for dinner and it was so good.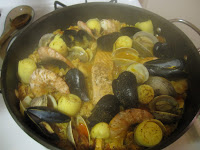 Paella - after
Paella - before
I also completed Block Five of the Designer Mystery BOM for 2010.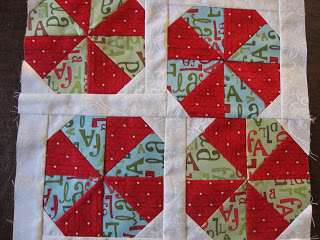 Here are the rest: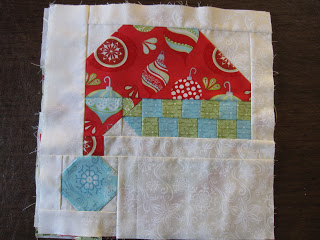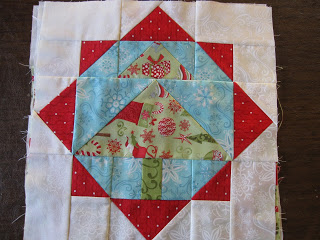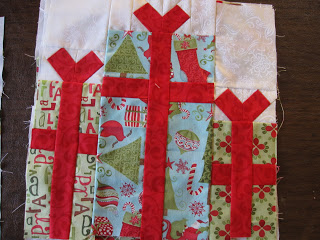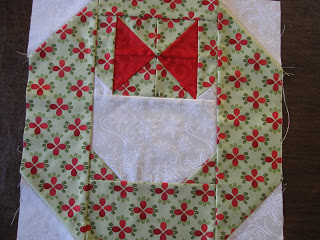 Can you tell that I have not squared any of these up yet? LOL - I just noticed all of the strings hanging off the edges!
One last bit of fabric goodness; my Sunkissed fabric order for the Blockapalloza came yesterday. My boys thought I was nuts when I tried to show it off to them. I know YOU will like it.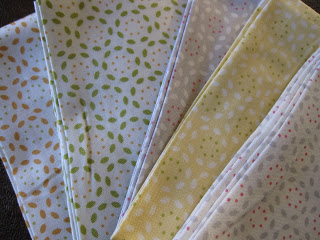 My favorites - I just love the circles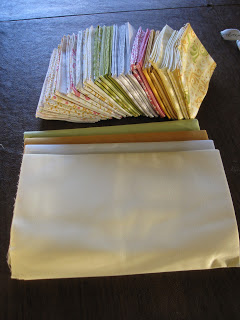 Sunkissed - for the Blockapalozza
Fun day ahead for me; my best girlfriends are taking me to lunch to help me celebrate my b-day. I turned 42 a couple of days ago and actually had a wonderful day. The family and I went to have Indian Food for dinner at a restaurant in the Little India section of Artesia, CA and inside the restaurant there were (I swear!) three sari quilts hanging on the walls! Boy did I wish I had a camera so I could show you all. They were gorgeous. Someday when I am shopping there for spices, I will have to pop in a sari shop to check out the sari fabrics.

Oh one more thing: The gal who is quilting my That Girl Quilt called me last night and told me that I did a great job on the top! That was a thrill to hear from someone who not only quilts her own work but does others for a living. Brought a big smile to my face. :)
Hope you all have a great Friday.