The T-Shirt Quilt is Done.
I love this quilt now.
I didn't before.
Sorry T-Shirt Quilt.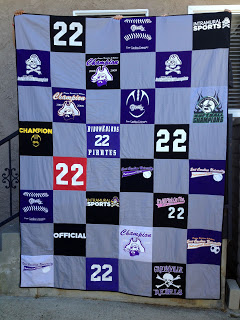 I took it with me to my MIL's house this afternoon to finish up the last of the hand stitching of the binding and then had the troops (my boys and their two cousins)join me outside for a little fun.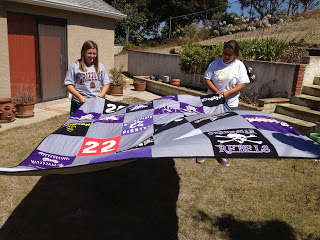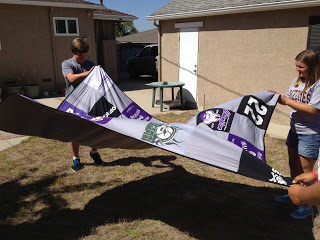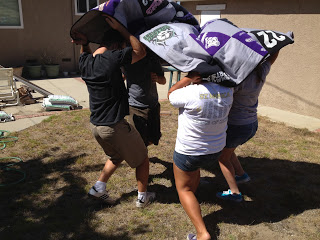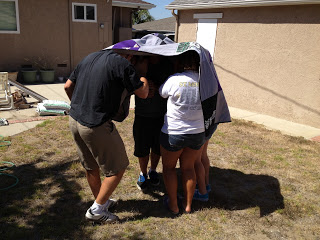 Why not play parachute with a huge quilt?
The details:
94 3/4" x 70"
T-Shirts sent to me by my cousin July 2011
Kona Light Grey to finish the checkerboard effect.
Pellon 911F for the interfacing behind the T-Shirts
Kona Black for the binding.
Kona Flannel in Light Grey on the back.
Quilting: Done by me - stitch in the ditch.
Finished: August 5, 2012
I'll be washing it and sending it off shortly to my cousin. Can't wait for their reaction!
Enjoy the rest of your Sunday~
Susan