My lovely mail gal brought me a very thick package yesterday....the backing and binding fabric for the Sea Glass quilt top I finished up last weekend. I found the Moroccan Mirage fabrics that coordinated with the fabrics I had used on the top from
Sew Fresh Fabrics
- the only place on the web they could be found.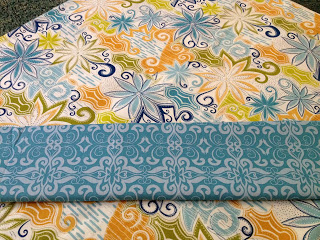 Also in my package were the fabrics I choose for the
*Picture-Perfect* Polaroid Block Swap
hosted by Debbie from
A Quilter's Table
. Can't wait to dive into fussy cutting this fabric.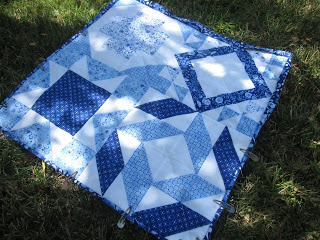 Lastly, I spied the Cookie Butter from Trader Joe's on an end cap yesterday while shopping and couldn't resist. My younger son was with me and was super excited that we were going to try it. We arrived home and before we unloaded anything else, opened this up and went in with two spoons. It's different and neither one of us went back for more the rest of the day. Older son tried it too and said "wow" with a puzzled look on his face. Fun to try but I'm sticking with my beloved Nutella.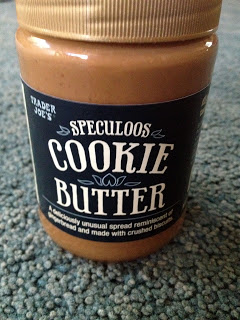 I'm headed out for a few days on a little vacation...have a great week!
Susan