Three nights ago, my youngest son and I finally began working on his quilt. (I'm making him the
Varsity
quilt from
Jaybird Quilts
) As he is a great participant in the kitchen, I figured he could learn how to cut fabric for his own quilt.
It wasn't half as trying as I thought it might be - or take as long.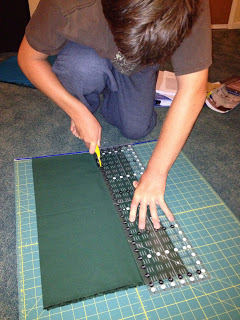 A success overall: No cuts (a 14 year old with a rotary cutter makes me nervous) and now he knows how to place fabric on a cutting mat, line up a ruler and correctly place his hands. Well, at least I hope so.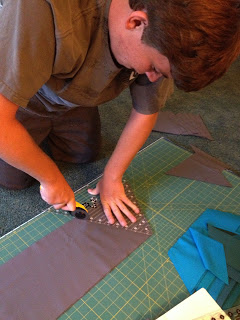 Two nights of cutting produced this: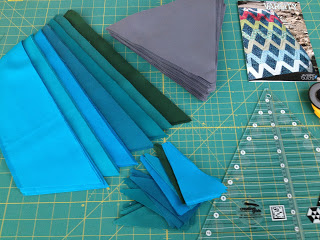 He doesn't know that I began sewing yesterday and have all of the large pieces sewn together.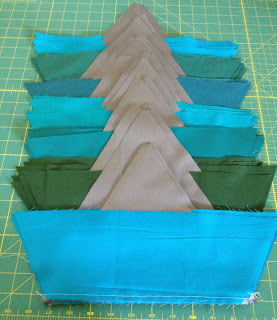 Next up is ironing, and sewing the "V"'s together into the seven rows for his quilt. Will I teach him how to iron? Maybe when he's 15.
I'm linking up with Lee of Freshly Pieced for
WIP Wednesday
. She's off to Sewing Summit in Utah - happy for all of you lucky gals (like Debbie!) whom are going.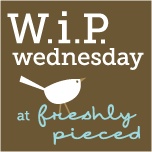 Off to school for me!
Susan