Yesterday amidst a very busy but enjoyable day, I carved out a bit of time and recorded my 35th podcast episode in honor of my 2nd year Podcast Anniversary. Wow - two years! If you are a listener, thank you for listening, commenting, thinking, and supporting me throughout this most gratifying endeavor in my life.
To thank my listeners for two years of support, I am hosting a giveaway that I announced in the podcast episode. Now here is the fun part -
only those who listen to the podcast and hear what they must comment on will be eligible for the giveaway
. I'm thinking of it as a "pay it forward giveaway" to my podcast listeners and honestly, a way for me to gauge how many core listeners I have.
Blog readers, are you intrigued as to what I'm giving away? I'm giving away Two (2) Craftsy online classes worth $55.00 to one listener who comments about Episode 35.
Two years = Two classes.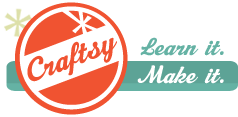 Don't know what
Craftsy
is? Visit the Wall Street Journal article dated Thursday, January e, 2013
here
to learn more about the evolution of this online company which owes much of it's success to us quilters. Yes, quilters!
To find my podcast please visit iTunes,
Podbean
,
Stitcher Radio
or listen directly from this blog with the Podbean box to the right.
My 2nd Podcast Anniversary will be open until I record the next podcast. Go listen and good luck!
Be safe and have fun~
Susan