I've just returned from a lovely five day vacation with the family where we drove around northern and central California in search of food, wine and swimming pools. It was relaxing and renewing - just what I needed.
I love the dry hills of California in the summer that are punctuated by Oak trees. To me they look like velvet which you can just run your hands over and feel the softness.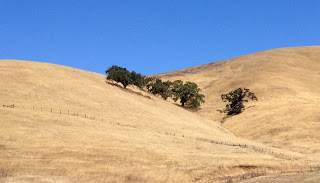 From afar the vineyards look like yards of fabric ready to be measured and cut.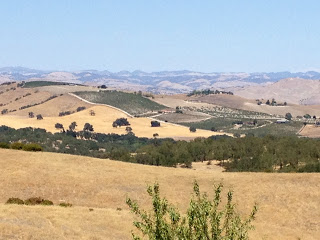 Loved this idea of growing red and green grapes over a trellis to add shade in the summertime.
A castle with a moat? Why not? Wineries today have tasting rooms/houses in a myriad of shapes and themes.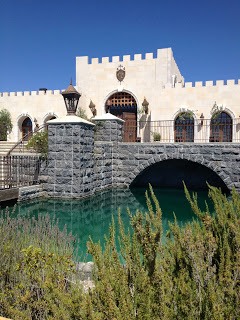 Look at this bit of fabric and wine fun I found at Birch Fabrics (online they are
Fabricworm.com
) in Paso Robles, CA? I couldn't resist. This is called Cheers by Marie Perkins of Print & Pattern for Robert Kaufman. Screen Print D#12098.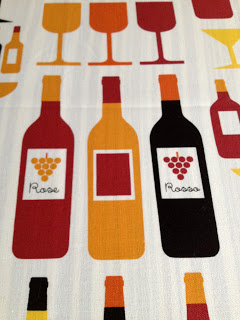 Finally, I would like to share my new addition...It's a Girl! She doesn't have a name yet....any suggestions?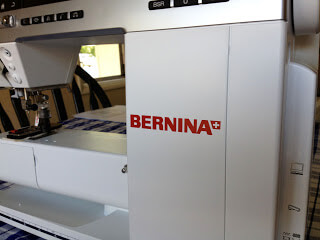 Thank you all for your wonderfully kind words this past Monday. I've made it over that huge hurdle and feel all the more stronger for it.
Have a wonderful weekend,
Susan