We're going back to school in today's post. Earlier today I attended my first class of the new semester: History 401, a class which is all about the grades 6-12 California Social Science standards which I'm pretty sure is going to kick my rear end. Actually, not pretty sure...I am sure.
Excited though - very, very excited! I feel like a Senior about to graduate.
Here are all of my current WIP's:
Sea Glass Quilt needs to be basted, quilted and bound.
Quilt for the Younger Son: I am going to use the Varsity pattern by Julie Herman of
Jaybird Quilts
. The fabrics arrived today in the mail: Kona Steel, Lagoon, Turquoise, Cyan, Teal Blue, Glacier, Everglade and Forest.
Copious amounts of reading and lesson plan writing:
Pie testing: I have officially entered into the
KCRW 4th Annual Good Food Pie Contest
on Saturday, September 8, 2012 being held at The Los Angeles County Museum of Art (LACMA). Anybody wearing an apron to LACMA on that date will get in for free!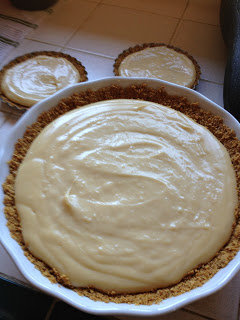 Caramel Custard Pie with Graham Cracker Crust...in the testing stage
I'm linking up with Lee at Freshly Pieced for her
WIP Wednesday
feature. It's been ages! Thank you to Michelle of
CityHouseStudio
for guest hosting this week.
Now I have to go read....:)
Susan