First day of school for my 11th grader:
6:35am - About to leave to take the 11th grade carpool to school. Had to bribe the 9th grader to wake up for the photo. Excuse the blurry iPhone photos - it was 6:35am.
Coaxed a bit of a smile out of the 9th grader...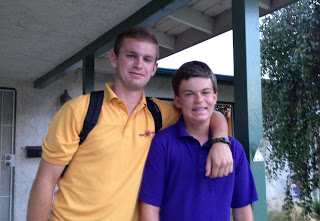 And of course older brother has to have a bit of fun with his younger brother.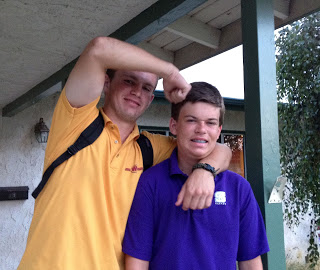 Happy for my older son to get back to school - he will have a very tough year with his class load but he's very excited and more than ready to learn.
It is now 7:25am and both are off to school. Weird....but now it's time to sing!
Enjoy your Wednesday,
Susan