If you saw me on Twitter yesterday you saw that it was the day of tests for me..the CSET for Preliminary Technology (that was a fun two+ hours of writing along with mind-numbing multiple choice questions) and three online quizzes for my Teaching the Exceptional Individual online class I am taking now. This class is moving along so quickly - seems impossible that I'm already a 1/3 of the way through. All of the studying has kept me away from blog reading and blog posting but that will be remedied once my boys go back to school - tomorrow.
Before I jump into the episode notes let me show you my first sewing finish for 2012 - the Quatrefoil (meaning: four leaves) block for the Modern Blocks Bee for January 2012. I just love this block and although spooked when I first cut into Alisha's fabric that she sent me (did not want to mess up), I pushed through and was happy with my result. It's my very first Bee block!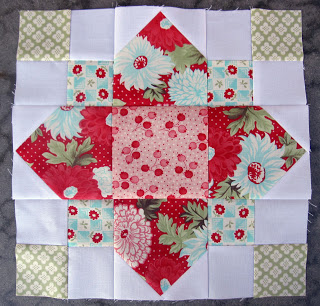 Modern Blocks Bee - Quatrefoil 12"x 12"
In Episode 19 I talked about Bargello Quilts with my inspiration for the episode coming from Katie of Katie's Quilting Corner. She is currently hosting a Bargello Placemat/Tablerunner Quilt Along on her blog which I will be participating in soon. Katie has been posting a few

photos up on Twitter this past week of her prototype Bargello Table Runner and it caught my eye for its flowing "wave" design.

I was curious about both how the design is created and where the original design originated from so I went searching and what I found surprised me.
I'll start with the original needlework that possibly began in Florence, Italy (with Hungarian influences) and then was brought to other parts of Europe through trade and travel.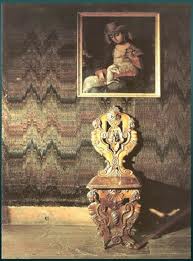 Flame Stitch Pattern which began the Bargello Movement
Chastleton House, Oxfordshire England
Walls are decorated with a flame stitch textile. 17th Century.
Next is a classic Bargello style quilt from 1994 which brings the Bargello needlework design to fabric.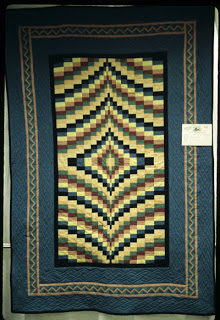 Lindahl, Signe. Bargello. 1994. From Michigan State University Museum, Michigan Quilt Project.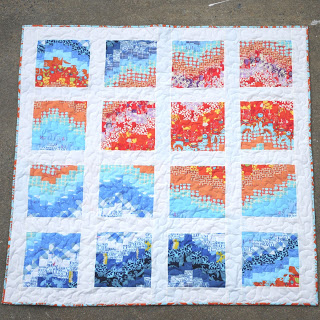 Bargello Windows Quilt - Briana Arlene of Briana-Arlene.blogspot.com
Lastly, I am participating in the
Sew Happy Geek Quilt Along
hosted by Jenna that began last week.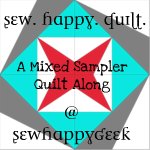 Thank you to Julie from
The Intrepid Thread
for helping me choose these wonderful fabrics for the Quilt Along.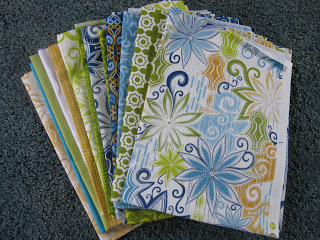 Moroccan Mirage by Khristian A. Howell for Anthology Fabrics
Alright that's it for me today.
Enjoy your Sunday~
Susan