Congratulations are in order to my Boxing Day 2012 Sew-In giveaway winner: Chiska!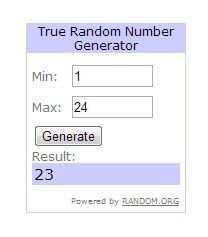 I enjoyed everyone's comments and instead of picking my favorite, I attempted the Random Number Generator for like the 100th time and it worked. Explanation: I was able to use the Snipping Tool in Windows 7 to capture the image and paste into the blog. Yay! (Another perk of a new computer.)
My December Garden:
In my small garden plot in the back corner of my yard I have two tomato plants and herbs growing. What a huge treat to have red tomatoes in December.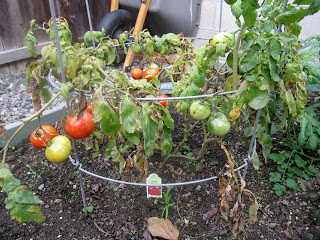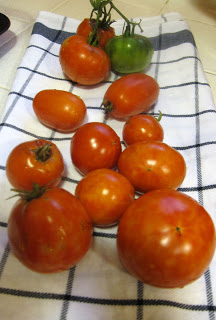 Stupice, Genovese and Roma Tomatoes
This is my larger garden plot which now has Cabbage, Cheddar Cauliflower, Romaine Lettuce, Carrots, two different kinds of Kale, Red and Yellow Onions, Scallions and a couple of different tomatoes. The tallest tomato - a Roma is the tomato plant that just keeps on giving. I planted it in July and as you can see from the photo above, it is still giving me red tomatoes. Yea it looks a bit haggard but I'm not pulling it out until it stops producing.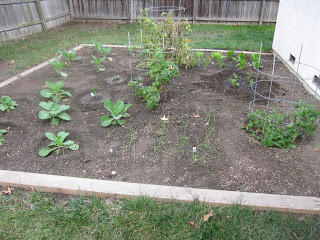 Every few days I go "leaf picking" and spend a good 15 minutes or so hand picking all of the leaves out of the garden. Probably only one more week of this left before the trees are done dropping their leaves.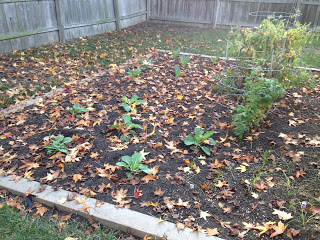 Do you have anything growing in your December garden? Please share as I would love to know.
Enjoy your Friday~
Susan