What fun it was to read your comments from my School's Out Giveaway - thank you so much to all for entering. I had Mr. Random Number Generator pick the winner and with 16 entries, everyone had an excellent chance. My winner was #15, Amy, otherwise known as A.J. Dub. Congratulations Amy!
A Quilt Finish:
Last weekend I finished up Transport Your Dreams and had the wonderful opportunity this week to give it to the adorable little boy whom I made it for. He's only a baby now and will only lie on it and shortly be rolling around on it, but my hope is that one day he loves his quilt so much that perhaps I'll see a photo of it looking very worn and loved.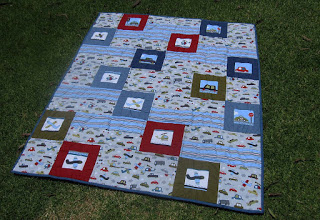 Transport Your Dreams Quilt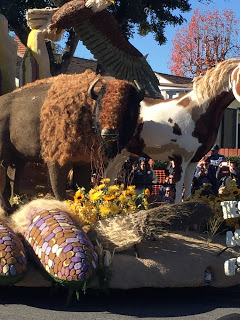 Transport your Dreams - I just love the back!
In keeping with my travel theme, I wanted to take photos of this quilt hanging from the Pacific Electric Red Car that sits just off Main Street in Seal Beach, CA, a town I absolutely adore. After further research about the Pacific Electric Rail Car or "Red Car" system that I knew ran in the downtown Los Angeles area in the early twentieth century, I learned that it went as far south as Seal Beach, through Huntington Beach and terminated in Newport Beach.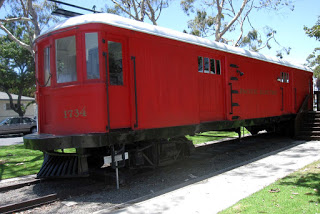 Pacific Electric Red Car Museum in Seal Beach, CA
I brought various kinds of clips to hang the quilt on the side of the rail car but no luck. There was nothing to hang/attach the clips to on the side. Oh well, I had my older son along with me for lunch and he provided the perfect "hanger" with the Red Car as the backdrop. Success - I got my shot.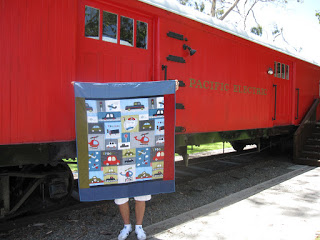 Transport Your Dreams Quilt back with the "Red Car"
Hope your dreams take you as far as you want them to take you!
Susan