My apologies for the late recording of Episode #4.
Today I spoke about Quilting Periodicals from the 1850's - 1920's with most of my research found from a terrific article written by Ms. Wilene Smith in the
Uncoverings
publication produced by
American Quilt Study Group
. For more information about
Uncoverings
please check out this link:
http://www.americanquiltstudygroup.org/uncoveringsList.asp
I spoke about a new Quilt Shop that I discovered by chance yesterday located in Anaheim, CA called Quilter's Garden. Great quilt shop with very friendly and helpful staff. For more information about this quilt shop please visit their website at:
http://www.quiltersgarden.org/Home_Page.html
For more information about the 2011 Southern California Quilter's Run please check out their website at:
http://www.quiltersrun.com/qr/index.html
I'm working on this monster for my son right now: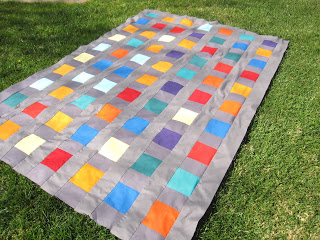 Open Windows quilt top
This was the panel I purchased at the Quilter's Garden that I loved but had no clue what to do with.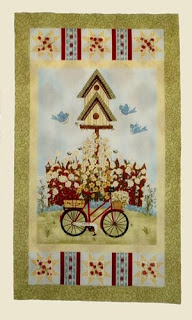 "Petal Pushers" Riverwoods Collection from Troy Corporation
This is the "food" quilt kit I purchased from Quilter's Garden. The main panel photo is below.
Thank you for visiting and for listening,