Yesterday afternoon I pulled my microphone out of its box, fired up Audacity and started recording. Although I chatter on for a good forty minutes you will not year any quilt history in this episode but I do have a quilt history topic already planned for Episode 30. Episode 29 Loads of Chatter is now available on
iTunes
,
Podbean
and
Stitcher Radio
.
In Episode 30 I'll be talking about the history of Double Wedding Ring Quilts and as I ask in this podcast, if you have any history of your own with this type of quilt please share that here and I'll include it in my next podcast. Have you made one? Have you received one? If so, please e-mail me a photograph or a link to a blogpost and I'll add it to my blogpost for that episode.
Books I'm reading:
Sacrilege by S.J. Parris
. A historical thriller set in 16th century England. Only half way through but a great read so far.
Please visit Tanesha at the
Crafty Garden Mom Podcast
for loads of excellent book suggestions and reviews.
What I'm working on: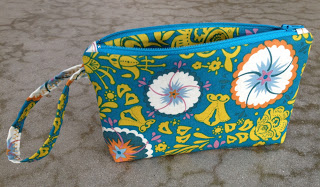 Little Glam Bag for my next trip - Anna Maria Horner Good Folks in Fortune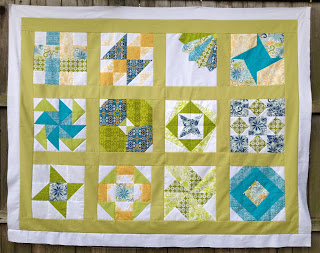 Sea Glass Quilt Top
Yesterday's Harvest: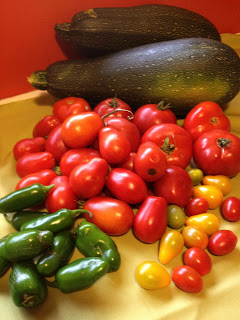 Jalapenos, Zucchini, Early Girl & Roma & Yellow Pear Tomatoes
Thanks for listening!
Ciao~
Susan