With school out I've been focusing most of my attention on getting ready for Christmas but I'll admit to not being all that excited about it. A great motivator though is the excitement of my children on Christmas morning so I continue on...as I like to call my "easing into Christmas" phase. I'm not done with shopping and last night I ran out of wrapping paper but as I'm taking it slow - I'm not worried. The mall will be crowded but I'll just go with the flow as I know things will get done. Some of what I traditionally do and enjoy will come after Christmas this year - I'll send out New Year's cards and make New Year's cookies to give to friends and family.
Crafty wise, here is what I've been working on:
I began quilting Ocean Waves yesterday. This is the quilt for my younger son.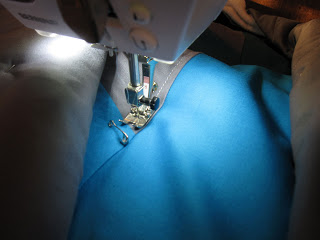 My one handmade gift this year was a request from the MIL. A
Practical Bag
by Grand Revival Designs.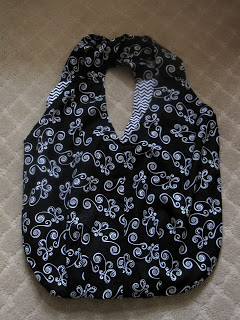 Made the older son a draft sock with camouflage fabric. Funny - he knew I was making him one but didn't realize that it would be in his favorite fabric till I laid it down and pulled his gaze away from his computer screen. He was pleased.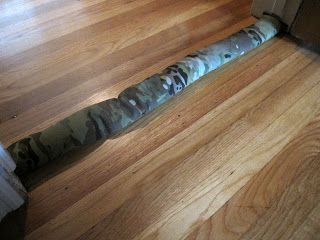 My Lego train I set up every year somewhere near the tree. This year it is underneath. It has this lovely clicking sound when running which reminds me of slower European trains. Love it.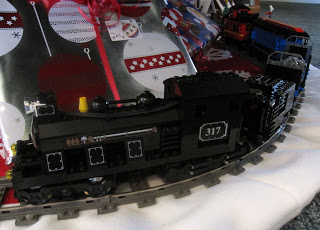 Found Weck canning jars at Cost Plus World Market and made Salted Caramel Sauce for the first time. Thanks to
Debbie
for her inspiration! I'll have more on this in another post.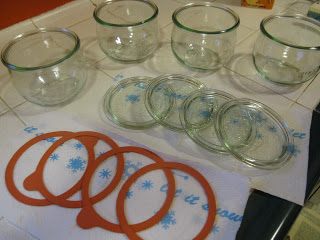 Enjoy your Saturday~
Susan