The gorgeous weather we are having today pulled me out into the garden earlier this afternoon to see what I could find - I've added potato harvester to my resume.
Potatoes & Tomatoes
I completed the Fireflies Block (block 6) of the
Sew. Happy. Quilt. QAL
this morning. So happy how this one came together.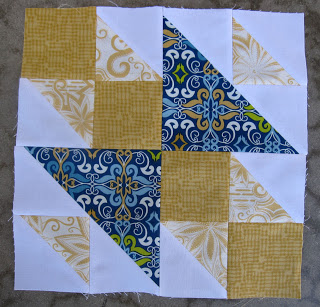 Fireflies Block 12" x 12"
And here are all six together:
Two weeks ago I gave a local long arm quilter my School Yard quilt top and the pieced back. Guess who had not made the back wide enough?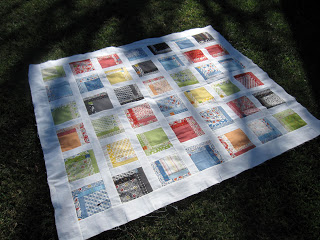 School Yard enjoying the 80 degree weather
Thank goodness I had more of this fabric (it's blue&white pinstriped) so as I was about to sew on another panel to the side I thought to myself - I need to piece in a label and make this right. I found some leftover binding fabric and set in a fun ticket label.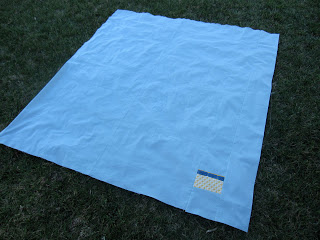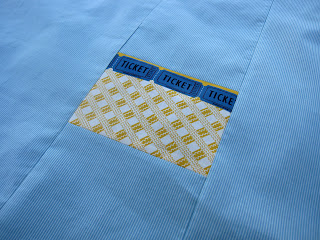 My first pieced label!
Wherever you are and whatever you are doing, hope you are having a great day~
Susan