Today was the first time I have mailed a full size quilt to it's recipient. In the past I have sent off fat quarters, blocks, mug rugs and pouches but today was the first time sending a full size quilt and I have learned through swapping that sending anything made with fabric should be sent in a Ziploc bag.
Is there a Ziploc bag big enough bag to enclose a XL Twin size quilt? YES!
Ziploc makes a "Big Bag" as you can see by the photo below which is plenty big to house a XL twin size quilt. You might think they would be expensive, but at $6.99 for a box of 5, I think they are a very good value. Check them out
here
.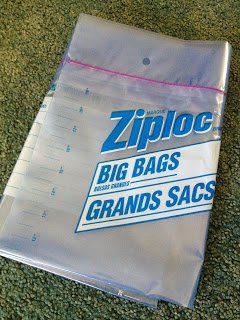 So now the T-Shirt is on it's way to North Carolina. A big thank you to Zina for helping me with the label - she has the BEST handwriting! After a nervous wash and dry, checking for stray threads and a quick iron, I was ready to send this baby off to it's new home. Wonderful to have this project complete.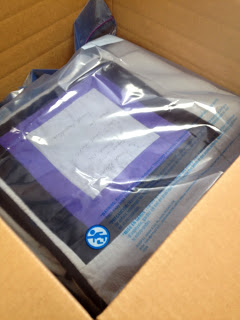 I went "Stargazing" today for the Modern Blocks Bee I participate in.
Marci
asked us to make her a "Stargazing" block from Modern Blocks (pages 189-179 by Angela Pingel) and it was fun. First time up for this block for me and I really enjoyed making these three different sized stars which incorporated the block.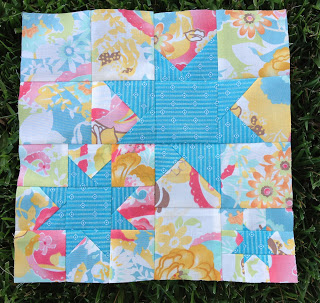 Stargazing by Angela Pingel for Modern Blocks pg 178-179 12 1/2 x 12 1/2
Buona Sera,
Susan