Over the last two days, in between soccer games, new parent high school orientation and the usual running around I do, I finished my first project on my new sewing machine. Below are my Polaroid blocks for the
*Picture-Perfect* Polaroid Block Swap
. This was a fun project as I had never purposefully fussy cut fabric and it came together very fast.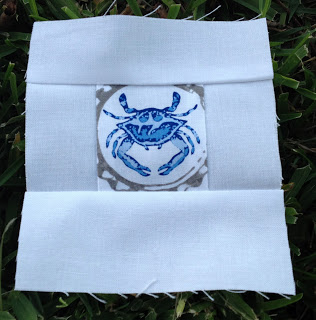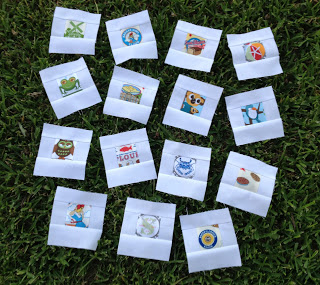 Speaking of new parent high school orientation, my youngest has just left for his first day of high school. It's an informal day, so no uniform but I still had to immortalize it with a photo.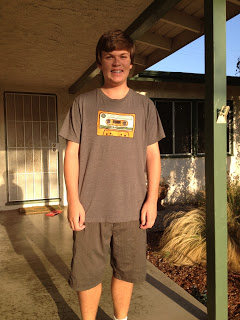 My boys have been going to school on the same day for as long as they have been in school so it's strange to have a photo with just one. His older brother doesn't start for 2+ weeks so sleeping in till about 10 is his preferred way to begin his day. In the photo below are my boys on my youngest's first day of pre-school - August 2000.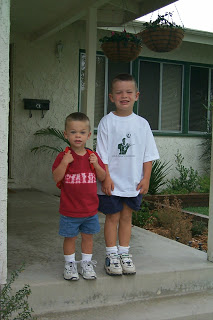 Where does the time go? I'm holding steady to the thought that my boys are growing up but I am not getting older!
Hope you have a great Monday,
Susan