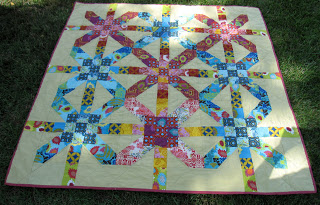 Supernova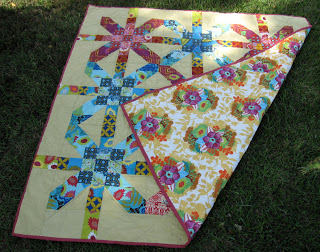 Supernova - front and back
Details:
Supernova Quilt Along
by Lee of
Freshly Pieced
Started: March 15, 2011
Finished: October 2, 2011
Size: 64" Square
Fabrics: Anna Maria Horner Garden Party & Good Folks fabrics on front and back, Kona Celery solid on front, Kona Deep Rose for binding.
Quilting: Straight line based on Felicity's
Oceanic Supernova Full Frontal
.
Who is it for? Me :)
Backstory:
Had to make this quilt based on the pattern and the name and decided to keep the because it fits perfectly. Knew right away that I wanted to make this quilt with my AMH stash. If you check out the bottom center block you can tell that I was running out of reds! My younger son helped me choose the binding color - I had the front and back laid out on the living room floor with my Kona card and he came along and helped me pick out a color that would work - I wanted a binding that would frame the quilt, not disappear. Brought a block to school last semester to show fellow students and will always remember the remark of how "psychedelic" it looked.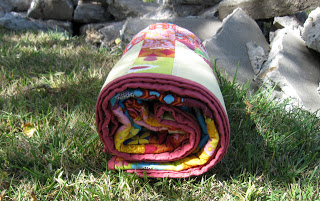 Linking up to
Sew Modern Monday
,
Fabric Tuesday
and
Manic Monday Linky Party
.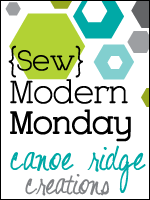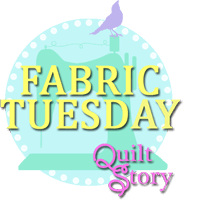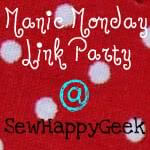 Thrilled to have completed this quilt!
Enjoy the rest of your Monday,
Susan