This was a fun episode to research as I knew almost nothing about the Marseilles style of Quilting. It began with searching on Infoweb in America's Historical Newspapers from 1690-1876 and led me to Marseilles, France.
Please check out the International Quilt Study Center and Museum for the Marseilles:White Corded Quilting exhibit going on now through May 22, 2011.
http://www.quiltstudy.org/exhibitions/online_exhibitions/marseilles.html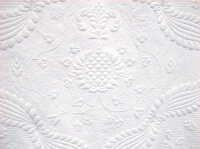 Example of Marseilles Quilting
See the gorgeous detail even though the entire garment/quilt is white?
Want to read more about quilting podcasters? Cindy at Fluffy Sheep Quiting is interviewing them at
http://fluffysheepquilting.blogspot.com/p/interviews_05.html
Here is a photo of the "monster" quilt for my son. Seriously, it's in a ball on the bed right. Sigh.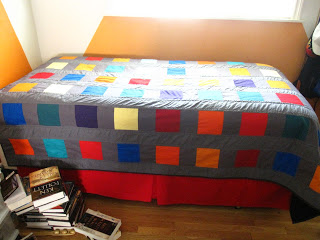 Open Windows/Monster quilt
Flannel baby rag quilt and Bliss fabric burp cloths made for the baby shower I went to last weekend.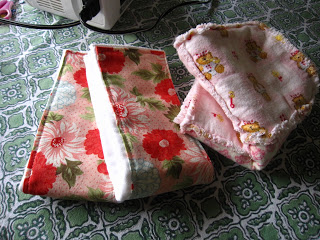 Burp cloths & rag quilt

Thanks for listening and visiting! Ciao~