Just out of the dryer is Open Windows: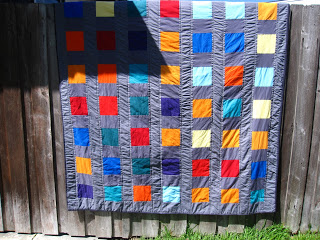 Open Windows - finished March 2011

The above was my best attempt at "staging" this monster. Here is the gratuitous on-the-bench train wreck. Design is not my forte.
This is what my son will see when he gets home from school today. Hope he likes it!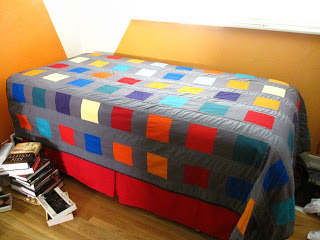 While anxiously awaiting how this quilt did in the washer/dryer, I pulled out my Anna Maria Horner stash and decided on various Garden Party FQ's to use for the
Supernova Quilt Along
with Lee at Freshly Pieced. So excited!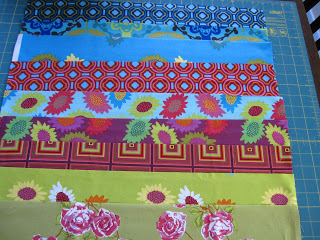 My non crafty WIP: Made a run to my favorite nursery yesterday to load up on these: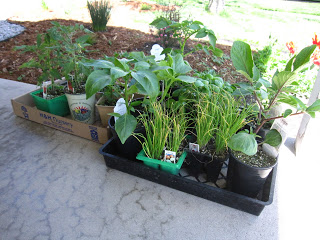 Tomatoes (my attempt at growing seeds this year was dismal), Onions, Peppers, Potatoes, Basil and Butternut Squash.
Go check out Lee at
Freshly Pieced
to see amazing things that people are posting today.
Off to the garden,
Ciao!