I am participating in the Goodie Swap 2011 hosted by Cindy from
Fluffy Sheep Quilting
and until two days ago I had not started on my projects. I've had a whole month to figure out and work on these projects but I kept putting the process off, choosing to work on other things. WHY? I was intimidated by the thought that what I would be sending to my partners would not be good enough.
A very motivating e-mail from Cindy last week knocked me out of my discomfort zone and got my creative juices flowing. I used the Little Glam Bag pattern from
Pink Sand Beach Designs
that I used back in July to make
myself
a pouch. After posting the photos on Flickr last night and receiving many positive comments from other swap members I learned a good lesson.
What is my lesson? Don't be intimated. What's the point?
So here is what I have completed so far: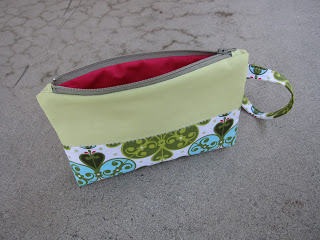 Goodie for Partner #1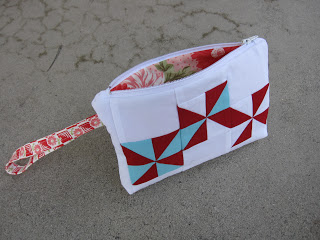 Goodie for Partner #2
So the goodies are done and now it's on to the mug rugs. Will I coordinate the mug rugs with the pouches or not? Not sure as I have seen others on Flickr (do visit the
Goodie Swap 2011 Flickr
group) do both.
I'm linking up with
Fabric Tuesday
at Quiltstory - just noticed that there were quite a few Christmas themed items linked for this week....are we supposed to be thinking about Christmas already?
Felice Martedi,
Susan