I've got a Turkey in the oven, a Rib Roast in the BBQ and various sides in my father's oven around the corner...so in this quiet break before I have to start putting everything together let me wish you all a very Happy Thanksgiving. No matter where you are, whom you you with or however your chose to enjoy your Thanksgiving meal, I hope you are having a wonderful time.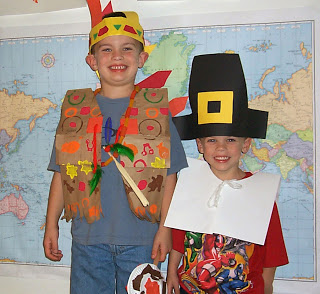 My boys - Thanksgiving 2001
Don't forget go come on back for my Thanksgiving Meal photos!
Susan