We here at The History Quilter household hosted the husband's side of the family yesterday for Thanksgiving.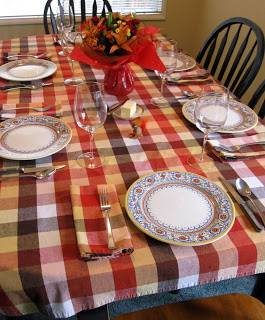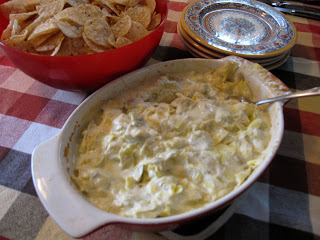 Artichoke Dip served...
I had no plans to serve an appetizer because SIL said she would bring her Spinach Dip with Sourdough Bread. Awesome. Easy. Less work for me. Plans change when the masses hear about the possible absence of the piping hot Artichoke Dip which they love. So I make the damn dip while worry slowly creeps into my brain that I might offend SIL when she arrives with her appetizer. Time for a glass of wine...
SIL and family arrive and it almost immediately realized that the Spinach Dip is still 20 miles away, on their counter. She feels terrible but I am secretly relieved until...
I drop the piping hot Artichoke Dip dish on the open oven door. Piping hot Artichoke Dip splayed all over the open oven door while the Turkey is still cooking in the oven is NOT good. Ten minutes later all was worked out and I had another glass of wine.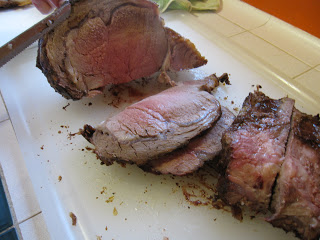 BBQ Rib Roast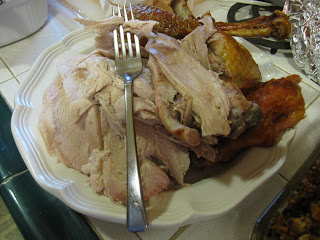 Turkey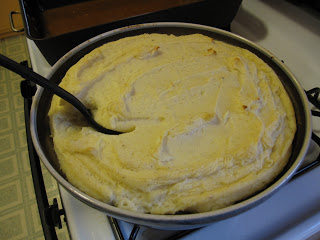 PW's Mashed Potatoes - delicious but not photogenic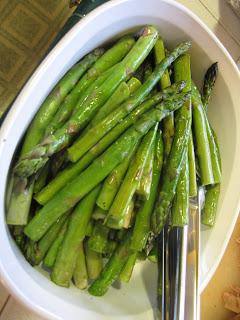 Roast Asparagus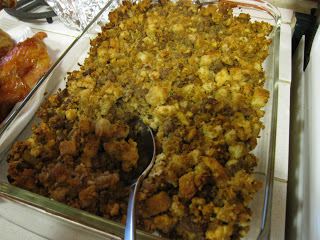 MIL brought her stuffing...she received points for participating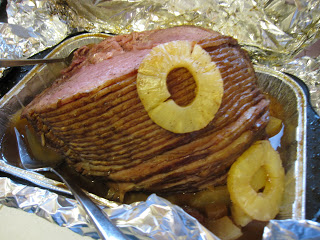 I skipped the ham and ate the Pineapple. I know, I'm weird.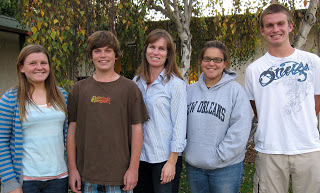 Quick photo op with my boys and nieces
Then it was time for dessert. My table was laden with brownies, chocolate cake, apple pie, anise cookies, biscotti and pumpkin cheesecake. I made the cheesecake and everyone else brought the rest. Coffee, tea and great conversation were flowing throughout dessert while we watched the Baltimore Ravens beat the San Francisco 49ers. Bummer.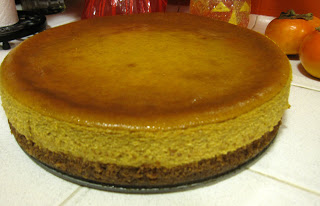 My favorite - the Pumpkin Cheesecake
It was a great day but it's not over....Thanksgiving 2.0 is coming up in eight hours with my side of the family!
Enjoy your Friday...
Susan