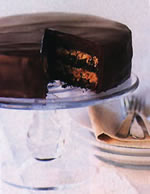 Inside-Out Chocolate Cake, March 2000
See that cake? Do you want to make/serve/taste a cake that makes your friends and family swoon?
Inside-Out Chocolate Cake
was on the cover of Gourmet Magazine in March 2000 and whenever I make it for friends and family, they always insist that I make it again...soon.
Well I love it when people enjoy my food but with about six hours of labor that goes into this cake, I do not make it very often. I've learned over the years to cut the process up into two days by baking the cake layers the day before (then freeze them) and toasting the coconut/pecans for the filling - also the day before. I began working on this yesterday afternoon so I could bring this cake to my In-Law's to serve in honor of Father's Day (my father-n-law is pretty cool and he loves chocolate). Just for fun I thought I would share with you some of the steps: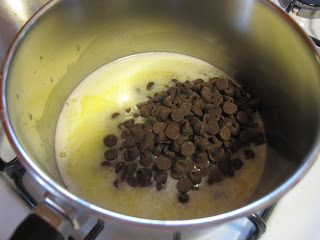 Melted Butter + Chocolate Chips + Corn Syrup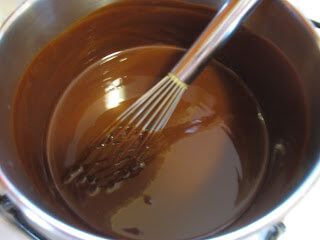 = Chocolate Glaze...oh so gooooood.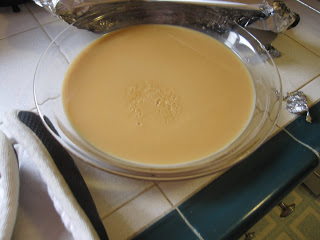 Condensed Milk after cooking in water bath for 90 minutes.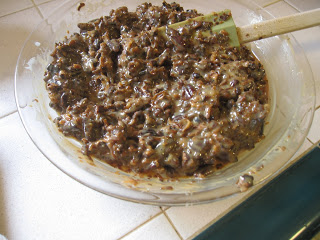 Cooked Condensed Milk + Toasted Coconut/Pecans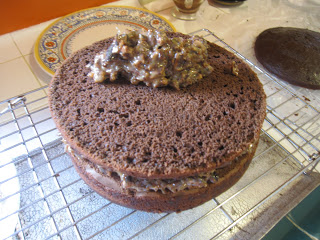 Filling sandwiched between layers of chocolate cake.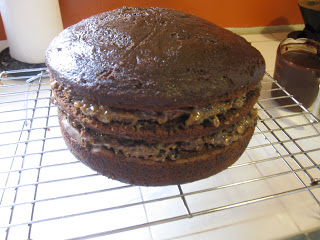 I'm getting there...about five hours in at this point.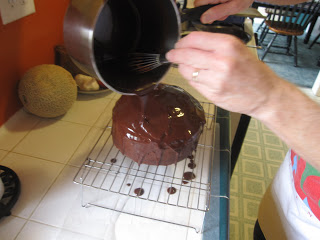 Enrobing the cake with the Chocolate Glaze.
Cake is ready for plating.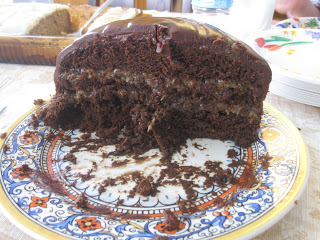 Crowd devours about half and I leave the rest for the FIL.

This cake is truly spectacular. The combination of the not to dry/not to moist chocolate cake with a filling that has a lovely soft nut mouth feel (do not be deterred if you dislike coconut...toasting changes the taste) and the luscious chocolate glaze (yea at 10pm I just licked the bowl...oh so good) equal a chocolate bomb worth your time.
Try it!
My own father was not left out of the Father's Day festivities as my brother Scott and I took him out to dinner and enjoyed a great meal with a lot of laughter.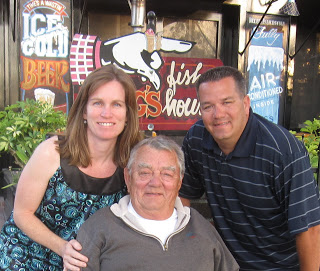 Father's Day June 19, 2011

Hope you all have a great week. Next week can't come soon enough.
Susan