I am currently participating in Jenna's
Sew.Happy.Quilt.Quilt Along
and when I say participating I mean that I am actually keeping up! She posted Block 10 yesterday in which I will get to by the weekend but for now here are Blocks 1-9:
Blocks 1-9: a bit crooked
Block 8: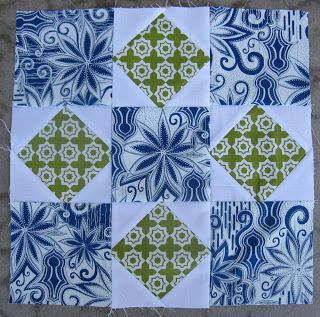 Diamond Peek A Boo
Block 9: Like the design but not my fabric choices...may do this one over. What do you think?
Churn Dash Redux
A shot of all nine inspired by
Debbie
: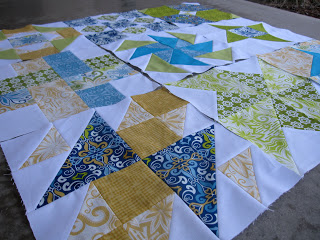 Two more items:
I'm picking up my
School Yard
quilt from a local quilter tonight. Cannot wait to see it, sew the binding on and have a finish.
I start mentoring today. I'm nervous and at 6am already have a stomach ache but I know I will do fine once I'm there.
I'm linking up with Lee at
Freshly Pieced
today for the first time in ages!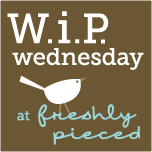 Enjoy your Wednesday,
Susan