If you have followed this blog for the past year, every so often I report how a T-Shirt Quilt that I am working on for a cousin, is coming along.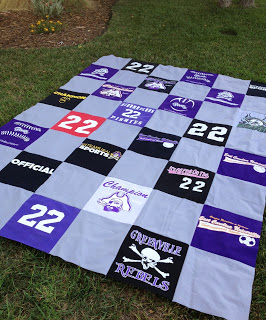 Tuesday I made the label block and yesterday I pieced it into the back. I'm using flannel on the back - please, please, please strangle me if I ever purchase flannel again for something this large. Flannel = fuzz everywhere. Plus, it's heavy.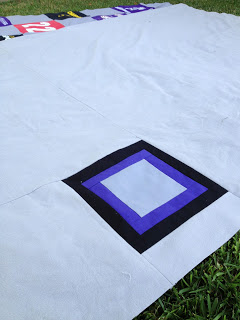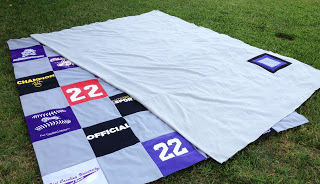 Last night I purchased the batting so I have no excuse for not moving forward. Basting today and maybe quilting by the weekend. My cousin sent the t-shirts to me last July...think I can get this baby done by next Tuesday? We'll see...
Enjoy your Thursday,
Susan