For 2013 I am participating in Melissa of
Sew Bittersweet Designs
& Shanna's of
Fiber of All Sorts
"
A Lovely Year of Finishes
" to help motivate me to not only to finish projects but to start them. I have few WIP's so linking up is more of a starting motivator.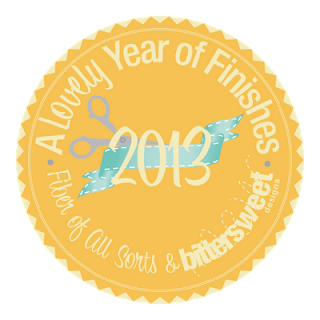 This month I will finish the Sea Glass quilt that I made last year with Jenna's
Sew. Happy. Quilt. QAL
. The top is done, batting and backing are cut and I made a tiny little mini
QST Pinwheel
block (my favorite from the quilt top) for the label.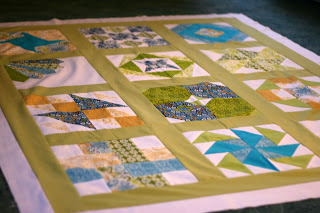 Sea Glass quilt top 66" x 52"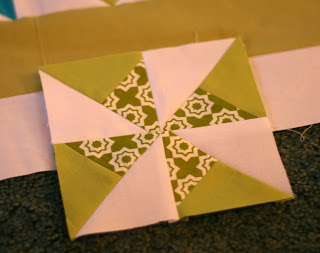 QST Pinwheel label 6" x 6"
This quilt top has been hanging in my closet for a few months so I had to iron it before I laid it out on the carpet - once I did my younger son remarked, "Oh you just keep cranking out quilts, don't you?" I smiled.
Off to make an Ad Hoc meal~
Susan