Starting next week I will be cooking my way through Thomas Keller's
ad hoc at home
and will be sharing it with you here every Tuesday.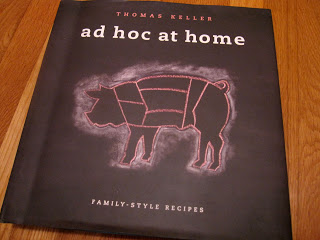 ad hoc at home by Thomas Keller
Not sure what I'll start with first: poultry, a gratin or apple fritters but what I am sure of is that by the end of 2013 I will be a better cook.
Join me here every Tuesday as I share with you what I've made/learned and my link up with Debbie with her
Tuesday at the Table
Feature.
Buon Appetito,
Susan