Welcome new visitors to my blog!
Tomorrow is
Giveaway Day
on the Sew Mama Sew website where they post three different lists of bloggers all around the world whom are giving away sewing and sewing related items. This year I decided to join in.
I am giving away Elizabeth Hartman's
The Practical Guide to Patchwork: New Basics for the Modern Quiltmaker
. Her
Kitchen Window
quilt is on the short list of quilts I want to make this year.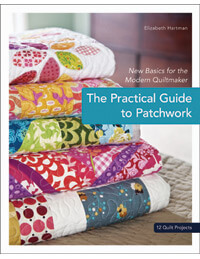 There's more!
I am also giving away 15 fat quarters of fabric. All were purchases from the Fat Quarter Shop's Fat Quarter Bonanza back when I first began quilting and I went kind of crazy with fabric purchases. 11 of the fat quarters appear to be Susan Branch fabric and one is definitely Tufted Tweets by Laurie Wishbrun. The other three are mysteries to me.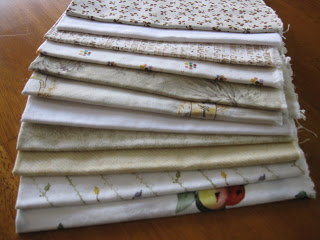 11 Fat Quarters - Susan Branch fabric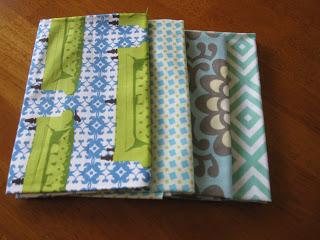 Tufted Tweets on left
To win the book and fabric please leave a comment about anything: , the weather (no more, please!) your favorite food, the worst boss you ever had, your first love, etc.

Please make sure if you leave a comment that I can reply to you! EDIT: As of almost 10am Pacific Time, I have already had seven people who are no-reply bloggers - please check your status or leave your e-mail address in your comment. I want everyone to have the opportunity to win.

This giveaway is open to everyone and I will ship internationally. This giveaway will be open until Monday, May 30th at 6am Pacific Time.
Good luck!
Susan
P.S. Yoga Retreat blog post coming soon. It was a blast!