Super excited to announce my winner for the Sew Mama Sew Giveaway Day not only to make someone happy but thanks to Debbie of
A Quilter's Table
, I finally know how to get that damn Random Number Generator Box on my blog! Thanks Debbie. :)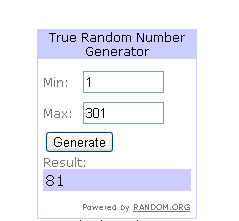 Anonymous said...
My newest trial was "melted snowman cookies". They are so cute! Huge hit with the kids!
Congratulations to Anonymous for winning the Hungarian Blue Quilt Kit and the Kate Spain Flurry Charm Pack. I've just sent out an email and will get that into the mail as soon as I hear back from you.
Quick update on Christmas presents:
Zip bag for B - back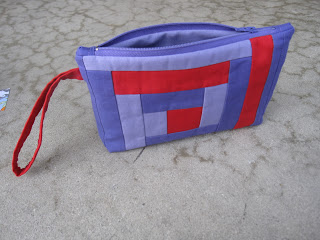 Zip bag for B - front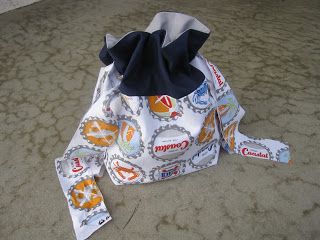 That your fabric is upside down. Bummer. Guess I have a new bag! Next one will have the fabric right side up and will be for my niece K.
Off to feed the family with a new coffee cake cooling on the kitchen counter. Younger son already commented on how good it smelled. Love that.
Enjoy your Sunday,
Susan