I just recorded podcast #2 and if you are so inclined you can hear it at
http://historyquilter.podbean.com/
or on iTunes and search for History Quilter.
Thank you all for your very thoughtful comments on my latest post. Glad to know I am not the only one out there with sibling issues.
Very busy today with cleaning house, a bed delivery, tooth extractions (not mine), making dinner and just the usual whirlwind life I lead. Tomorrow morning I will take the CBEST test to test me on my basic writing, reading and mathematics skills. I did take a practice test yesterday and did just fine. Phew!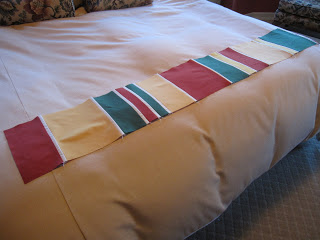 Progress on Sliced Coins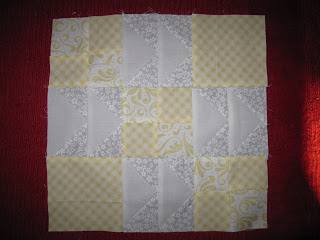 Blockapalloza Block #1 front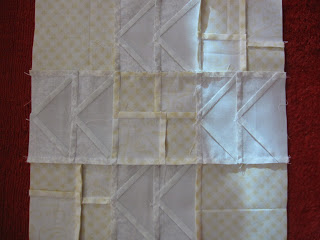 Kind of think the back is more interesting!
Hope you all have a good weekend!