My creative juices have been running very low lately with most of my brain power going toward bookkeeping audit work (
which is most thankfully, almost done
) so I thought I would take a photographic inventory of my quilting works in progress to jump start my plan to finish these up before the summer ends.
FQS 2010 Designer Mystery BOM

Sliced Coins Quilt Along
with Elizabeth from
Don't Call Me Betsy
. Needs backing, binding and quilting.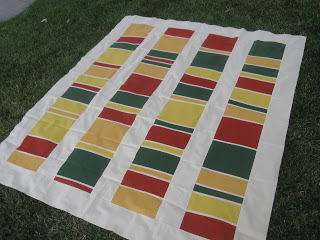 Sliced Coins
School Yard
made from Square One pattern in
Camille Roskelly's Simplify
Have backing and binding, needs to be basted, quilted and bound.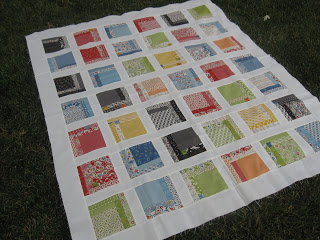 School Yard
Italian Sorbetto
made with the
Block -a- palooza Quilt Along
. Needs backing, binding and to be basted, quilted and bound.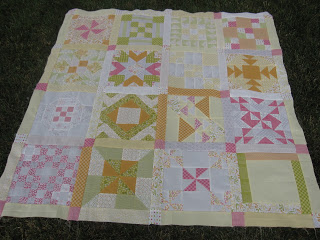 Italian Sorbetto
Supernova Quilt Along
from Lee From Freshly Pieced. Five blocks completed, one in progress with three more to go. My favorite of the whole lot...got to get this one done.
Supernova
Summer Sampler Series
hosted by Faith, Katie and Lee. Finished Block 4 yesterday morning and am so happy with the results. Katie had suggested that we cut our fabric into 3 inch blocks and then once we pieced the HST's, cut them down to 2.5 inch blocks. That method worked well for me as this block came out almost perfect - a first for me!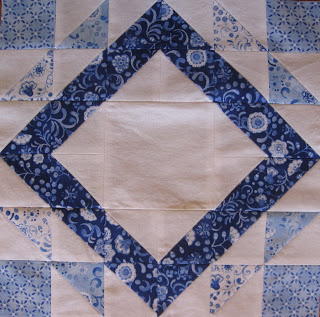 Summer Sampler Series Block 4
Off to do some obvious quilt back/binding shopping, a wonderful lunch date and an evening spent sewing away while my people are off playing soccer and sailing.
Go see what other's have on their WIP's list for this week with Lee at
Freshly Pieced
.
Ciao,
Susan