This was not an easy week for me due to various reasons but the main thing that kept me moving forward was nice people: wonderful comments and suggestions from you all for future podcasts; students in the classroom who really enjoyed my presence and learned something; and quick meet-ups for coffee/hot chocolate with friends. Being nice, respectful and caring can make all the difference in a person's life - no matter how short or long the interaction.
I received 55 great comments from those of you who listen to both my podcast and Sandy's (
Quilting for the Rest of Us
) and am truly thankful and amazed at the wide range of quilting history you all are interested in and wish for me to research and podcast about. Amish quilts, history of fabric, history of the longarm machine, 1930's quilts, Double Wedding Ring quilts...for example. And now for the winner...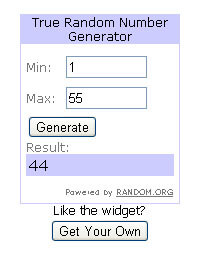 Congratulations to hiyacinth for being the winner of the $50 gift certificate to
Fabricworm.com
! Her suggestion of Hawaiian Quilts (prompted from her seeing one in
The Descendants
) will now be the subject of my next podcast coming up next week. Cannot wait to begin the research on this starting with seeing the movie. A big thank you to hiyacinth and everyone else who entered for the great ideas!
Hope you all have a great Easter Weekend - be safe, have fun and treasure your family,
Susan