No crafty/quilty goodness today therefore there is no WIP Wednesday link up with
Lee
, but I have been a very busy gal in the kitchen. This is what my Work In Progress: The Food Edition has looked like today: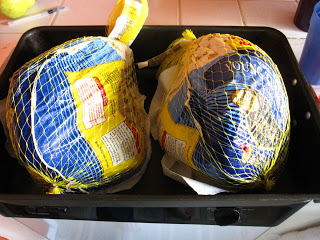 Two 7 pound Turkey Breasts having a trial run in the roasting pan .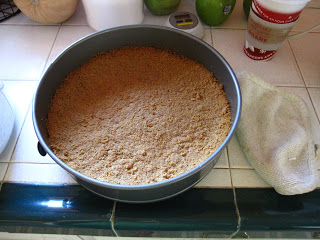 Graham Cracker Crust for Pumpkin Cheesecake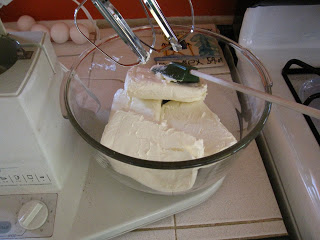 Two pounds of cream cheese. My almost 20 year old mixer almost gave out.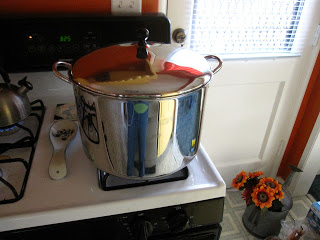 16 qt pot getting ready for potatoes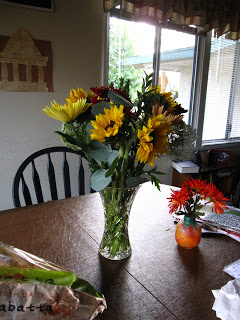 Gotta have flowers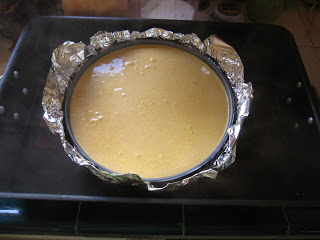 Pumpkin Cheesecake in the water bath...see the steam?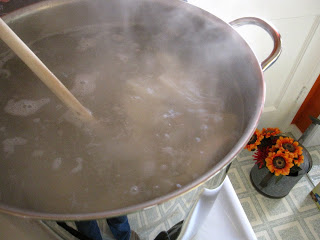 10 pounds of potatoes boiling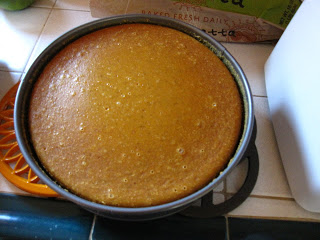 After 3,000 hours in the oven, the cheesecake is done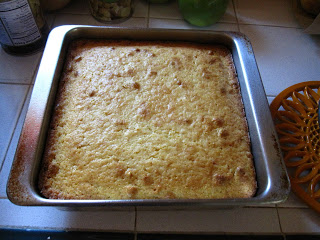 Cornbread for the dressing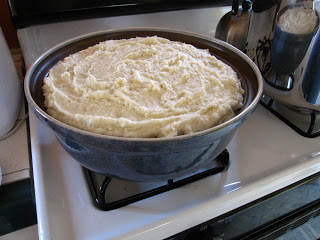 Potatoes all done and SO very good
I've been doing a Thanksgiving Dinner at my home for about five years now and I have never planned ahead until this year. Instead of trying to make all of this tomorrow morning and being completely wiped out the entire day with making most of the food (a few people bring food), cleaning it all up and trying to actually entertain, I am doing most of the prep work today.


For the few family members who read this blog, those potatoes are not the famous S-family Gloppy Potatoes. I like trying new things and honestly do not make many things that my mother used to make as she was the best at them. When I try and replicate the dishes that my mother used to make, they do not taste as good to me so therefore, new potato recipe. I made the
Pioneer Woman's Creamy Mashed Potato Recipe
and they are to die for. Treated myself to some for lunch even.
Just for my own historical record keeping, this is what we are having:
BBQ Standing Rib Roast
Herb Roasted Turkey Breast
Ham
PW Creamy Mashed Potatoes
PW Cornbread Dressing with Sausage and Apples
Cranberries!
Some kind of Green Bean thing the MIL is bringing
Assorted Bread Rolls
Pumpkin Cheesecake plus other assorted desserts
I'll be enjoying all of the sides plus a glass of wine. Oh, and some cheesecake!
Hope you have enjoyed The Food Edition of WIP Wednesday.