Happy Wednesday everyone,
Usually I am thrilled beyond belief to be writing these posts to inform you about a new episode I have recorded but today, not so much. As I mentioned in a prior post I've had a slew of hardware issues which affected recording but by this past Monday (I thought) I had them all worked out. I recorded my latest episode and sent it out into the world but this morning I learned that the sound quality after the opening music is pretty dismal.
My sincere apologies if you cannot hear the podcast. Now that it is out there I cannot do anything other than re-record and right now I have no time for that.
Hope that however you listen to this episode you can hear it. Again, my apologies.
So here is what I spoke about:
Gardening:
My recently cultivated and amended garden with vegetables which are growing!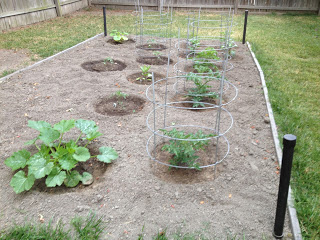 Tomatoes, zucchini, peppers, eggplant and pumpkin
Forgot to talk about but definitely worth of a mention - two cool podcast episodes I have listened to recently which are worth a listen:
This American Life
- Invisible Made Visible #464 - the podcast of their recent live broadcast. All of the acts are excellent.
Fresh Air with Terry Gross
- Stand up, Walk Around, Even Just for '20 Minutes' - 5/9/12. If not up in iTunes you can get it directly from the NPR website. This episode is so informative and motivating to get anyone moving.
Food:
I talked about The Foster's Market Cookbook which I think is a great summer cookbook full of fresh and healthy foods that just say "summer". They have a great website too - please visit
www.fostersmarket.com
.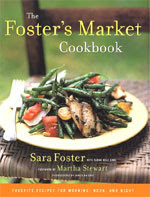 The Foster's Market Cookbook - from www.fostersmarket.com
Food Processor Chocolate Mouse - haven't made this yet but I am so intrigued and will try it soon. You can view the recipe
here
.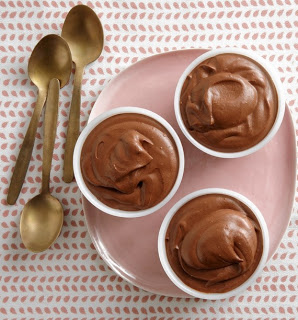 Laura Gardner for The Wall Street Journal, Food Styling by Brett Kurzweil, Prop Styling by Stephanie Hanes
Amish Quilts:
QNNtv.com has a series on Amish Quilting with shows from Elanor Burns from Quilt in a Day. Find the link
here
.
The International Quilt Study Center and Museum
has over 280 quilts in their collection that have the characteristics of "Amish Quilts".
I found a Math lesson on Pattern located
here
which illustrates the geometric design and simplicity that is (but not always) Amish Quilting.
From Rachel and Kenneth Pellman: "The World of Amish Quilts"

Good Books, Intercourse, Pennsylvania 17534, 1984
I think this quilt exemplifies Amish Quilting from the early 20th Century perfectly. The darker tones, simplicity in the pattern and gorgeous quilting (click on the photo to see the quilting detail) are all hallmarks of Amish Quilts.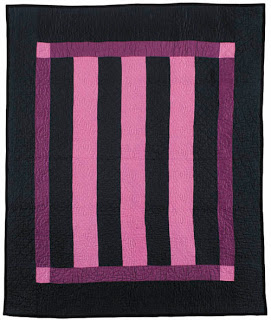 International Quilt Study Center, University of Nebraska-Lincoln, 2000.007.0083




I enjoyed the research on this episode as I was so curious as to where the Amish people had immigrated from along with their how their traditional/cultural/religious history was created. I was especially fascinated to learn that the last group of Amish people in Europe has dissolved by the late 1930's. Where did they go?
I'm off to school within minutes for my first summer session class and I'm very excited. The instructor sent us the syllabus over the weekend and I got right to the readings. Can't tell you how thrilled I am to be taking this class as it feels like a history class. I've missed history classes so much - the readings, the analysis, the discussion...the history!
I'm also off to Portland, OR for four days beginning tomorrow visiting cousins - look for tweets/photos if you're on Twitter.
Have a great day!
Susan