When I sew I prefer to for longer stretches of time, say at the minimum sixty minutes. As my sewing space is also my kitchen table, I have to move my sewing machine and supplies to the floor every time the four of us sit down for a meal together. It's actually a total pain and the wish for my own sewing space is growing daily.
This past weekend though I kept my sewing machine on the table, ready for action whenever I had the opportunity to sew... which I initially thought would be a lot more than what occurred. The weekend was beyond busy but I did get a chance to sit down, and I'm not kidding, for five minutes here and there to work on these bags for my boys:
Camo Lined Drawstring Bags
I've made these bags before (Lined Drawstring Bags) and love the pattern by Jeni of
In Color Order
. I purchased her pattern so I could a) avoid the math to make different sizes and b) show Jeni that I appreciated her tutorial. I used a very thick camouflage fabric specifically chosen by my older son - who knew there were like 100 different camouflage patterns? These are the Project Bag size: Approximately 13" x 8".
The five minutes here and there didn't feel all that gratifying but then I ended up with finished bags which felt great and made the boys very happy. I'll have to remember that five minutes of anything here and there can make a difference over time.
I was not surprised when the bags went out into "the field" immediately to begin reconnaissance work in my front yard....
Later on I found them in the backyard among my lettuce, keeping the birds away.
I'm linking up with
Manic Monday
and
Sew Modern Monday
.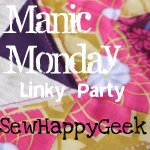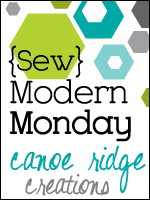 Happy Monday everyone!
Susan